I volunteered 31.75 hours this month. My time was split between the Burlington Minor Football Association (BMFA) and several local events. I volunteered at three events: Supercrawl, Gage Park's Terry Fox Run, and MacServe: Day of Learning.
I've been volunteering with the Burlington Minor Football Association (BMFA) since April. It's been a great year for football in Burlington. Members of our football program won the gold medal as part of Team Ontario at the Flag Football National Championships. Will Finch and Billy McPhee have been nothing short of spectacular at the university level, and several alumni were recognized at this year's Burlington Sports Awards. I'm glad to have had the opportunity to volunteer with such an extraordinary organization.
Supercrawl is a local event that highlights Hamilton's thriving art scene. I enjoyed this festival because of its eclectic mix of vendors, food trucks, and music. I was able to take in this experience while volunteering at the info booth. This year's festival was the largest ever. More than 100,000 visitors found themselves mesmerized by the sights and sounds of Supercrawl.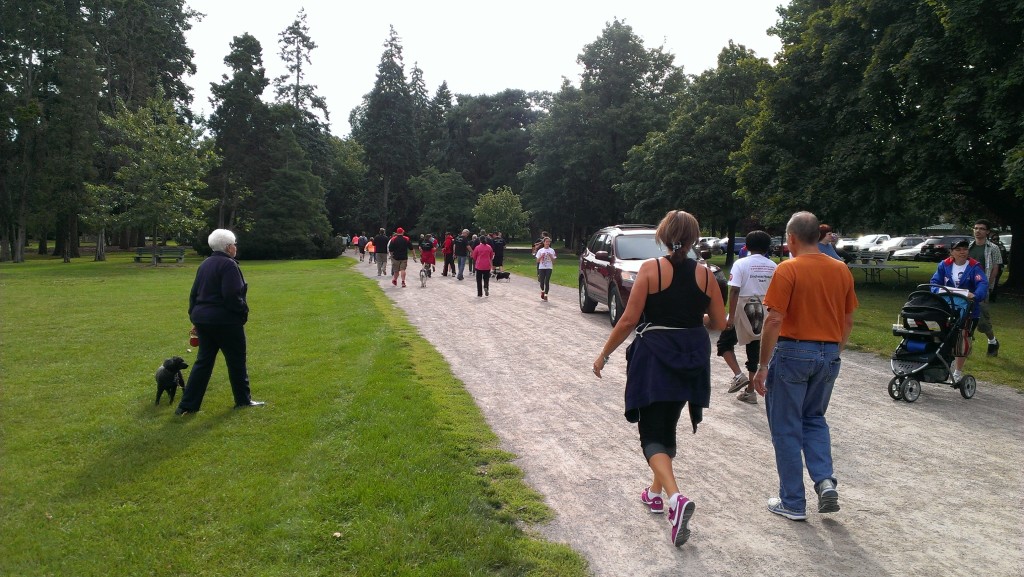 I also volunteered at this year's Terry Fox Run at Gage Park. This is an event I had on my calendar for over a year, so I was quite excited to be able to volunteer for such a great cause. I helped collect pledge forms and registered participants. Many of the participants ran in memory of a loved one.
One family had a particularly inspiring story. Sadie Fowler has helped raise over $1,000 for cancer research each of the past two years. What's more impressive is that she's only 12 years old. She's raised that money through her lemonade stand and by going door-to-door. Sadie runs the race with her family to commemorate the loss of her grandmother. This year's race was able to raise over $8,000 for cancer research.
Finally, I volunteered with the Hamilton Civic League as part of MacServe: Day of Learning. MacServe is a service learning project coordinated by McMaster University's Student Success Centre and the McMaster University Alumni Association. It's an event where students, staff, and alumni give back to the community by working with local organizations. Working alongside students and fellow alumni, I helped distribute surveys to residents.
The purpose of the Hamilton Civic League's "Values and Priorities Survey" is to evaluate how closely the values and priorities of residents align with the voting record of their elected representatives. I found the survey quite fascinating, as did many of the residents. In addition to participating in MacServe, I wrote a guest blog for the McMaster University Alumni Association. In total, I've volunteered 288 hours this year.